Larry McPhillips Retirement
Larry McPhillips Retirement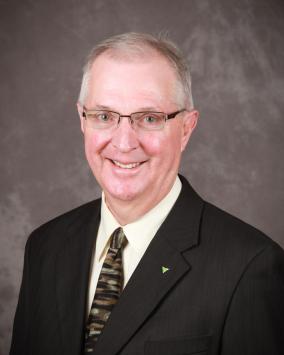 Bank of the Valley Wishes a Fond Farewell to Larry McPhillips, Promotes Lavicky & DuBray
After 22 years of dedicated service, Larry McPhillips has announced his retirement as President of Bank of the Valley, effective June 8th, 2018. Larry began his tenure with the Bank in June of 1996 when the organization was made up of one Branch location in Bellwood. As a result of his leadership and forward-thinking, the Bank grew to 5 Branch locations and a team of over 45 full-time individuals.
As President of a Community Bank, Larry was committed to supporting those local organizations that make our homes and neighborhoods successful. He was active in numerous local non-profits, and served on Boards of Directors for organizations such as the David City Public Library Foundation, David City Housing Authority, and Butler County Area Foundation Fund. He supported all Bank of the Valley staff in contributing their time and talents to volunteerism, with over 100 local organizations including schools, nonprofits, and committees supported by Bank Employees each year.
Bank of the Valley wishes to express their deepest gratitude to Larry for his years of service, and fully supports his choice to dedicate his retirement to spending more quality time with family.
At the same time, Bank of the Valley is pleased to announce the promotions of two current employees. Jason Lavicky has been appointed as President of Bank of the Valley, and John DuBray has been named Senior Executive Vice President.
Jason has been with the Bank for 17 years, most recently serving as Community President and Chief Lending Officer. He began his career with the Bank at their Bellwood location, serving as a Loan Officer, and was promoted to Branch Manager in 2003. He transitioned to Chief Lending Officer and Community President of the David City Branch Location in October 2016. Jason will continue to serve the Bank from their David City Branch Location.
John began his career with Bank of the Valley in 2008, serving their Bellwood then Platte Center Branch locations as a Loan Officer. In 2013 he led the establishment of a Bank of the Valley Loan Production Office in Columbus, and oversaw its transition as Community President to a full service Branch in 2015. In April 2018 Bank of the Valley's Columbus Branch opened the doors to their new location on 33rd Avenue North of Lost Creek Parkway. John will continue to serve the Bank from the new Columbus Location.
Bank of the Valley is a Member FDIC, Equal Housing Lender.